13 January 2021
02 December 2020
02 November 2020
06 October 2020
02 September 2020
05 August 2020
06 July 2020
03 June 2020
01 May 2020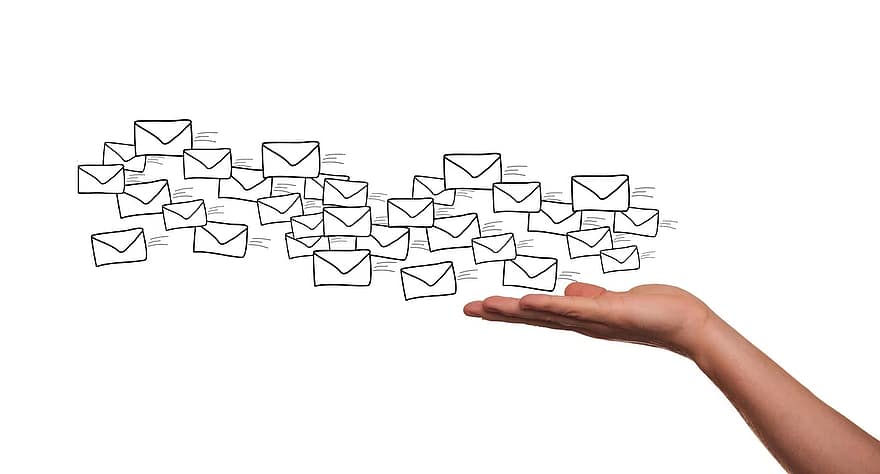 Published on 01 May 2020, this copy of our newsletter includes:
Links to our COVID-19 resources page (here), and to several support services available during the COVID-19 outbreak.
Guidance on how to facilitate apprenticeships during the outbreak.
Updates on

BNSSG Training Hub's

 training plans.
Feedback from our HCA Skills Update and the first session of our Aspiring Leaders programme, both back in March.
And some historical trivia
Published on 03 June 2020, this copy of our newsletter includes:
Information on the

LGBT Foundation's

Pride in Practice Training Academy, including a link to it.
Stand with us against racism, for equality.
An update on the

Centre for Pharmacy Postgraduate Education's

pathway.
Link to

Skills for Care's

advice and support resources for registered managers working in adult social care.
Signposting to

MindEd for Families'

resources for supporting children and young people.
Two stories of how

Cintre's

key workers and service users creatively adapted to the strains of social distancing.
Published on 06 July 2020, this copy of our newsletter includes:
An update on four of our long-term projects:

DWP Careers Event
General Practice Fellowship Programme
Place-Based Pilot Programme
Student Capacity Database

Information on

Bath University

's NIHR-funded project on 'over-treatment' amongst the elderly
Information on how to help review Nursing's Core Capabilities Framework
Information on

UWE

's Virtual Healthcare Apprenticeship Event
Information on

WEAHSN

's QI webinars
Information on

St Peter's Hospice

's professional well-being and practice webinars
And a historical titbit
Published on 05 August 2020, this copy of our newsletter includes information on:
UWE's

and the

Hub's 

placing physician associate (PA) students in primary care for 2021 / 22
Our PA role summary page

HEE's

pharmacy technician apprenticeship — with £32,000 of funding for each participant
Florence Nightingale Foundation's mental health nursing leadership programme
The chance for nurses to comment on the Primary Care & General Practice Nursing Career & Core Capabilities Framework
Our GPN toolkit

NHS England & Improvement's

Video Group Clinics training
And as per usual, a historical fact…
Published on 2 September 2020, this issue includes links to:
NHS England / NHS Improvement's

Flu Clinic Symposium, held on

Thursday 3 September 2020

March on Stress's

REACTmh conversation training

Care & Support West's

Safeguarding & DoLs workshop, on

Wednesday 23 September 2020

Newly-Qualified GP / GPN Fellowship Programmes, funded by

NHS England / NHS Improvement

and set to begin this

October

Behaviour Change Training's

Motivational Interviewing training, this October and November
Funding for a masters'-level genomics education from

HEE

The

Health & Care Women Leaders Network's

report on COVID-19's impact on women working in health & care.

St Peter's Hospice

webinar recordings, covering professional tools for practice and well-being with respect to palliative care

Skills for Health's

and

Best Practice's

webinar recordings on effective workforce planning in primary care
Included in this edition:
Best Practice Live 2020
An 80-session virtual show covering a range of topics for general practice
C&SW Autumn Workshops
Two new workshops from Care & Support West, running this month
South West ARRS Workforce Summit
An all-day event principally for discussing the additional roles reimbursement scheme
Advanced Practice Virtual Conference 2020
HEE's annual advanced practice conference is back this November
GPN Toolkit
New to BNSSG Training Hub's site
Structured Medication Reviews
Read about the structured medication review, coming into effect this month
Virtual Group Clinics
What can we take away from the implementation of virtual group clinics?
GP Patient Survey 2020
In case you missed it back in July!
Flu Clinic Symposium recording
NHSE / I's Flu Clinic Symposium is ready to be re-watched
Celebrating Black History Month
A brief look into Mary Seacole's life
Published on Monday 2 November, this edition of our newsletter includes:
---
What's on:
Advanced Practice Virtual Conference 2020
Features a range of online workshops, begins Monday 9 November
Physiotherapist Apprenticeships Forum
From 10.30 to 13.00, on Wednesday 18 November
Pitch your primary care research project to PACT
Submissions must be in by Sunday 22 November
Shared Decision Making programme
Commencing in January 2021, for all primary care staff
Blended Learning Nursing Degree
Learn wherever, whenever — commences early 2021
Motivational Interviewing training
Another run, beginning January 2021
---
Resources:
COVID-19 Response Microsite
Evidence-based innovations, ready to be deployed across the health & care sectors
GPN Well-being & Peer Support Group
A monthly peer support group for those new to general practice nursing
New Roles Hub
A landing page for info on the new roles in primary care
South West ARRS Workforce Summit recordings
All sessions, each featuring case studies on the new roles, available now
Published on Wednesday 2 December, this edition of our newsletter includes:
---
What's on:
Building Inclusive Primary Care Networks webinars
Developing inclusive approaches to working in partnership with people and communities, commencing Thursday 3 December
Supporting Enhanced and Advanced Practice in Primary Care across the South West
Ensuring health and care providers are up-to-date
Motivational Interviewing training
Apply before Monday 7 December
Shared Decision Making training
Do you want to help people make better decisions about their healthcare? Commences Tuesday 12 January
Primary Care Leadership Learning Lounge
New to leadership? Learn the ropes, starting Tuesday 19 January
Workplace Clinical Supervision training
A promising new opportunity for GPNs, commencing Wednesday 10 February
---
Resources:
NHS Learning Hub
An easy-to-access online platform, with a wealth of education and training resources
Improving Early Cancer Diagnosis webinar
Exploring the challenges around the early diagnosis of cancer in general practice
Published on Wednesday 13 January, this edition of our newsletter includes:
---
What's on:
Shared Decision Making training
Do you want to help people make better decisions about their healthcare? Second webinar on Thursday 14 January
Primary Care Leadership Learning Lounge
New to leadership? Learn the ropes, starting Tuesday 19 January
Motivational Interviewing training
Apply before Monday 7 December
BNSSG Training Hub GP Fellowships
Open to all GPs, wherever they are in their career
Workplace Clinical Supervision training
A promising new opportunity for GPNs, commencing Wednesday 10 February
Aspiring Leaders in General Practice Nursing
For general practice nurses, a new run of the Aspiring Leaders course
Paramedic Primary Care Placements
Allowing more paramedics to experience primary care
---
Resources:
Local Authority Health Profiles
Useful data for members of the primary care workforce
RESTORE2 virtual training for care providers
A short video on WEAHSN's free, online training in the West of England
Managing Physical Effects course
A new course from GatewayC
Looking After Your Team
A new service providing coaching support around compassionate & collaborative leadership