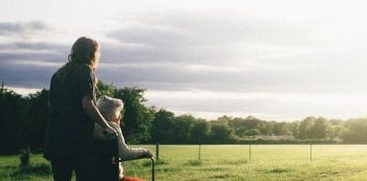 This vacancy has now expired. Thank you.
We have an exciting opportunity for a Social Care Nursing Ambassador to join us! We wish to employ or second* a motivated, enthusiastic individual who can take a lead in developing and maintaining professional, meaningful, collaborative engagement between social care and health sector nurses.
The successful applicant will work closely with our nursing and AHP team members. The role will be ideal for someone passionate about developing parity of esteem for social care nurses, and engage in the following activities:
To create a network within Bristol, North Somerset, and South Gloucestershire to support nurse retention within the social care sector

To promote care worker and social care-based nurse education and training

To provide expert support and advice to BNSSG primary care networks (PCNs) on working with social care nurses, in order to support integrated care provider development
The role is offered at 15 hours per week, with flexible working available. The successful applicant will need to work well independently, managing changing demands and priorities, and also be able to work effectively as part of a small, busy team, in collaboration with various organisations.
* To undertake this role as a secondment, you will need the support of your line manager.
Events Calendar
-

-

-

-

-

-

-

-

-

-

-

-

-

-

-

-

-

-

-

-

-
-

-

-

-

-

-

-

-

-

-

-

-

-

-

-

-

-

-

-

-

-
You have no events for this day
You have no events for this month
You have no events for this month
stec_replace_image
stec_replace_icon
stec_replace_summary
stec_replace_desc_short
Expired
In Progress
stec_replace_location
stec_replace_timespan
Invited
stec_replace_guest_name
stec_replace_product_name
stec_replace_location
stec_replace_date
RSVP to Event
Event Info

Location

Schedule

Guests

Attendance

Forecast

Comments
stec_replace_description
stec_replace_title

Organizer of stec_replace_event

stec_replace_about
0

days

0

hours

0

minutes

0

seconds
Event expired
Event is in progress
Location
stec_replace_location
Get Directions
Could not find route!
Details
stec_replace_details
No schedule
stec_replace_date stec_replace_time
You are invited to this event!
Places left: 0
stec_replace_name

stec_replace_people
Weather data is currently not available for this location
Weather Report
Today stec_replace_today_date
stec_replace_current_summary_text
stec_replace_current_temp °stec_replace_current_temp_units
Wind stec_replace_current_wind stec_replace_current_wind_units stec_replace_current_wind_direction
Humidity stec_replace_current_humidity %
Feels like stec_replace_current_feels_like °stec_replace_current_temp_units
Forecast
stec_replace_date
stec_replace_icon_div
stec_replace_min / stec_replace_max °stec_replace_temp_units
stec_replace_5days
Powered by Forecast.io