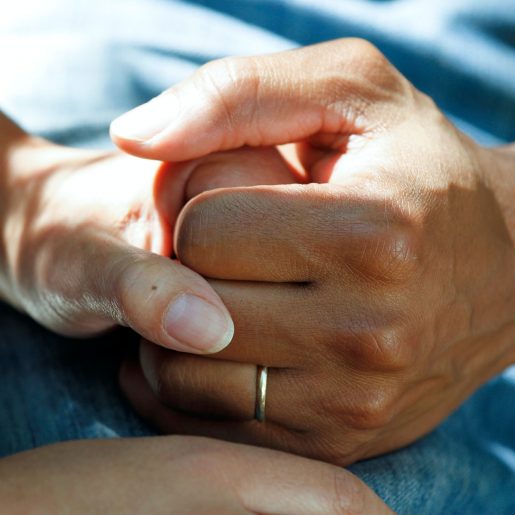 Running on Tues 22 November | 12.30PM - 02.00PM
What is this, and who is it for?
Organised by Dr. Glenda Beard (Lead Cancer GP, BNSSG ICB) and St. Peter's Hospice's Medical Team, this FREE forum will feature an update on hospice services and provide an opportunity to discuss clinical cases in an open setting. This forum is open to all BNSSG-based primary care clinicians who engage with palliative care cases.
The St. Peter's Hospice Medical Team will be preparing case studies ahead of time and accept questions / cases you'd like to discuss on the day. If there is anything in particular you would like to be discussed in depth, please say so either in your response to Question 9 of the sign-up form or by contacting Dr. Anjali Mullick (Medical Director, St. Peter's Hospice) at anjalimullick@nhs.net.
Where will this be?
This forum will be entirely virtual, held on Microsoft Teams. To join, please register your interest via the sign-up form below.
Events Calendar
-

-

-

-

-

-

-

-

-

-

-

-

-

-

-

-

-

-

-

-

-
-

-

-

-

-

-

-

-

-

-

-

-

-

-

-

-

-

-

-

-

-
You have no events for this day
You have no events for this month
You have no events for this month
stec_replace_image
stec_replace_icon
stec_replace_summary
stec_replace_desc_short
Expired
In Progress
stec_replace_location
stec_replace_timespan
Invited
stec_replace_guest_name
stec_replace_product_name
stec_replace_location
stec_replace_date
RSVP to Event
Event Info

Location

Schedule

Guests

Attendance

Forecast

Comments
stec_replace_description
stec_replace_title

Organizer of stec_replace_event

stec_replace_about
0

days

0

hours

0

minutes

0

seconds
Event expired
Event is in progress
Location
stec_replace_location
Get Directions
Could not find route!
Details
stec_replace_details
No schedule
stec_replace_date stec_replace_time
You are invited to this event!
Places left: 0
stec_replace_name

stec_replace_people
Weather data is currently not available for this location
Weather Report
Today stec_replace_today_date
stec_replace_current_summary_text
stec_replace_current_temp °stec_replace_current_temp_units
Wind stec_replace_current_wind stec_replace_current_wind_units stec_replace_current_wind_direction
Humidity stec_replace_current_humidity %
Feels like stec_replace_current_feels_like °stec_replace_current_temp_units
Forecast
stec_replace_date
stec_replace_icon_div
stec_replace_min / stec_replace_max °stec_replace_temp_units
stec_replace_5days
Powered by Forecast.io