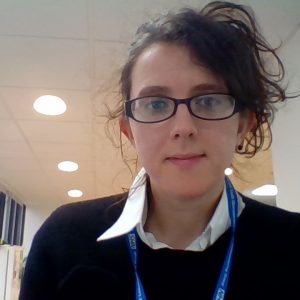 Administrator
For a year, I was a support worker for the National Autistic Society, and I've also volunteered for several Bristol-based charities (including Off The Record, Bristol Museum & Art Gallery, and Scope). I've also had an active role on boards for youth-service and voluntary-sector groups.
I'm most enthusiastic about supporting the team, about helping them make the most of their job roles, but I'm also eager to get stuck in with the Training Hub's various meetings, and to take up opportunities in health and social care, generally. I'm especially interested in public health, patient involvement/feedback, voluntary work in the NHS, social justice, and mental health.
When I'm not at work, I enjoy creating things and organising social groups/getting people together.